PLEASE NOTE, DUE TO COVID-19 WE ARE NOT ACCEPTING ANY
HAIR DONATIONS AT THIS TIME.
We don't want to infect a child when our services will resume.
If possible don't cut your hair now. If already cut according to our criteria, you can store it in a ziploc bag and wait for new instructions. Thank you and stay safe!
21/04/2021

Accepted hair: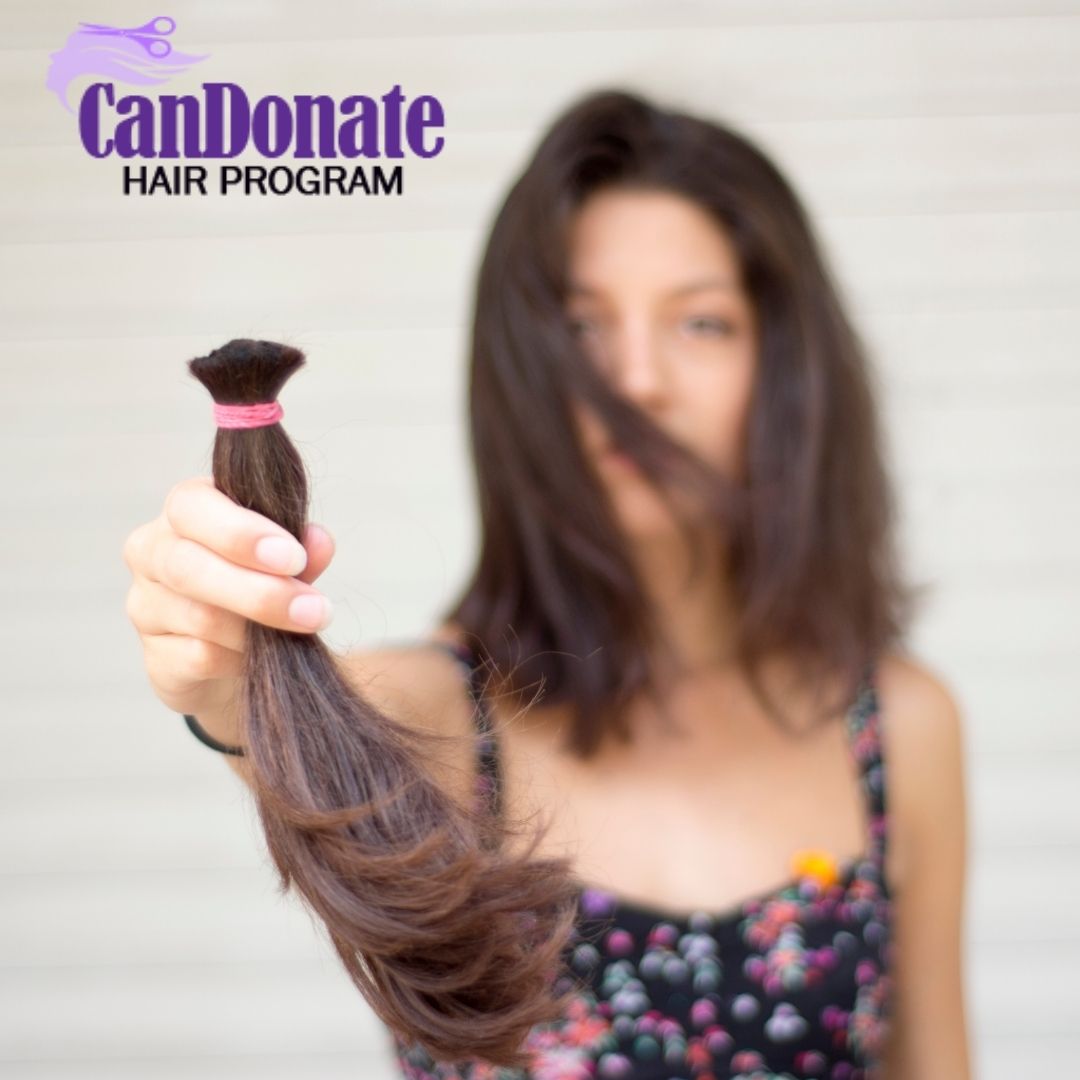 → They must be clean, dry and not in contact with the ground.
→ They must have a minimum length of 8 inches (20 cm). (curly hair must stay curled when calculating and sending)
Do not cut longer ponytails into smalled. Leave the ponytails as long as possible→ They must be held by elastics at both ends and packaged in a Ziploc® type bag.
→ Discolored hair, gray hair or chemically treated hair.
→ Hair dyed with natural colors (even permanent) and layered.

Rejected:
→ Unbound or wet hair.
→ Hair with "funky" colors (purple, orange, blue, pink, green, etc. ...), no hair extensions, used wigs and dreadlocks will be accepted.
→ Damaged hair. In the case of damaged hair, it is better to cut the bad hair before cutting
*please do not send old hair found in a drawer it contains bacteria and can be harmful to the recipient.
Packaging and sending:
Only by post to the following address:
CanDonate Hair Foundation® Program
785 Decarie Blvd.
VSL, Quebec, H4L3L3
Choose a strong envelope and make sure mail delivery is not
with signature (No registered mail). Indeed, we would not be able
to get your package if no one is there to sign.

It should be noted that we are all volunteers. The reason we are not able to send thank-you letters to donors is the lack of budget. We use the money to make the wigs. Thanks for your understanding.
You can request a certificate just send an email to donespoircancer@gmail.com with the subject: Certificate and the name of the person. Please be advised that delays may be long.
If you are a hairdresser, you can drop hair at a Beauty Star Bédard store.
If you know a Quebec child with cancer, let us know so we can send him a natural wig for free.

All the donated hair is used here in Quebec, and intended for Quebecers.