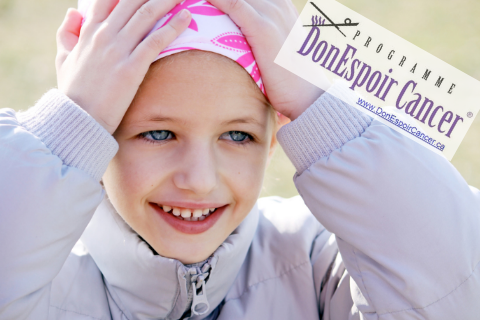 PLEASE NOTE, DUE TO COVID-19 WE ARE NOT ACCEPTING ANY
HAIR DONATIONS AT THIS TIME.
If possible don't cut your hair now. If already cut according to our criteria, you can store it in a ziploc bag and wait for new instructions. Thank you and stay safe!
09/07/2020
We are receiving a very large quantity of emails and messages and will not be able to to address them all. We are not opened to receiving hair donations and have no further details. We are however still able to provide wigs only for children who meet the criteria. Please verify our website since we will update it when we have more information. Thank you
Welcome to the CanDonate Hair Foundation
Our mission is to give free wigs to children who lost their hair due to cancer treatments. By helping us raise money, we can continue our mission. Each wig can cost up to 1200$ to make and retail value of the quality and craftsmanship of the wig can go up to 3000$. We believe that if a child chooses the option of the wig then they should be able to wear the most comfortable and natural wig on the market. Please help us achieve our goal.